Home
Church at 360 South Central Avenue, Richland Center, WI 53581
9:00 am : Sunday School and Discipleship Classes (Pre-K thru Sr. Adult) 10:00 am: Morning Worship 6:00 pm: Children's Ministry (Grades Pre-K thru 6) 6:00 pm: Youth Group (Grades 7 thru 12)
---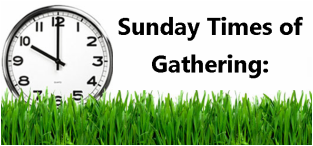 Church of the Nazarene contacts
Make a Donation to help this Church!
Your tax deductible donation will help further mission to Church of the Nazarene on site alluschurches.com

Church of the Nazarene rating
★ ★ ★ ★ ★ (3 reviews)
How would you rate Church of the Nazarene?
☆
☆
☆
☆
☆
Vacancy Church of the Nazarene (jobs):
Coming soon
Church of the Nazarene photos
Last reviews about Church of the Nazarene
in Richland Center, WI
Add your review. Your feedback helps to get feedback and an honest opinion about the Church of the Nazarene.
Thanks to the reviews, people get the knowledge of mistakes or warmth and delight of gratitude.
★ ★ ★ ★ ★

I've gone here my whole life. Never have I felt more spiritually at peace when praying at that altar. Love this church soooooo much. The whole denomination itself is cozy and uplifting. The two sermons have sadly since been done away with, but the new, combined service runs 9:00-11:00, and is still great for Packer watching;) Best wishes to you, hope to see you here before long! God be with you!

Added June 16, 2017 by Nathan Dickman

★ ★ ★ ★ ★

By far the best church in Richland Center, and that's saying something because there are a lot!

Added February 28, 2017 by JADON KOEGEL

★ ★ ★ ★ ★

The Richland Center Church of the Nazarene is a great church with amazing people. They have a great focus on worshiping God in a relaxed and friendly atmosphere. The people are very nice and take the time to get to know you and welcome you without being "pushy" which we really appreciated. The Pastor was great and gave a really good sermon that stayed on point while working some good relatable stories and humor into it to draw you in.

The band was good as well and we really enjoyed it. We went to the 10:45am service but they have an 8:30am service as well (great if you don't want to miss the noon Packer game). Will definitely keep going here!

Added February 05, 2017 by A Google User
How would you rate Church of the Nazarene?
☆
☆
☆
☆
☆
Church of the Nazarene website info
Website address: rcnazarene.com
Website title: Home
Website description: 9:00 am : Sunday School and Discipleship Classes (Pre-K thru Sr. Adult) 10:00 am: Morning Worship 6:00 pm: Children's Ministry (Grades Pre-K thru 6) 6:00 pm: Youth Group (Grades 7 thru 12)